Approach to Reprisals
It is essential that people affected by IFC or MIGA projects are able to raise their concerns freely and without fear. Since threats and reprisals impact access to the CAO, and our ability to respond to concerns, addressing these issues is at the forefront of our work.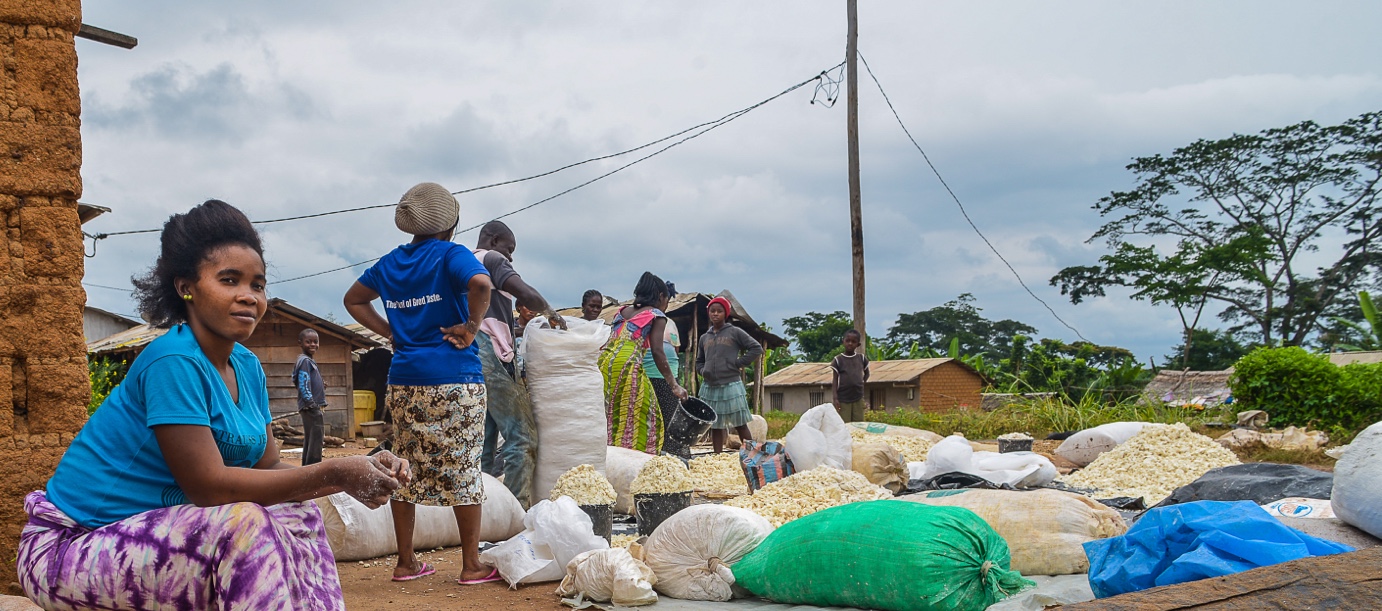 For effective development to take place, it is essential that communities and individuals are free to express their concerns without fear. CAO exists to help ensure that people's voices are heard, and responded to, when they have concerns regarding the environmental and social impacts of IFC and MIGA projects. To achieve this goal, it is critical that people affected are free and able to safely raise their voices. This is a core value of the CAO.
We developed our "Approach in Responding to Concerns of Threats and Instances of Reprisals in CAO Operations" to provide guidance for CAO staff and consultants on how to address situations involving threats and incidents of reprisals targeting individuals engaged, or seeking to engage with CAO.
Download Our Approach to Threats and Reprisals:
Select File
English
Arabic
Chinese
Indonesian
Turkish
French
Portuguese
Spanish
Russian
Ukrainian
Khmer
The Process
We publicly released our Approach in April 2018, during the 2018 World Bank Group Spring Meetings, after a period of consultation and external inputs from April 2016 through to December 2017. This Approach was operationalized internally in advance of the launch; used in conducting an internal training with an external expert and developing guidance materials for staff and consultants.
Our Approach remains a learning instrument and living document, to be improved and adjusted according to new insights and experiences. We acknowledge the invaluable contribution that individuals and organizations with experience and expertise in the field can bring to the Approach, and actively seek ongoing feedback and guidance from all stakeholders, including community members, NGOs, government and company representatives.
We initiated our Approach following issues raised regarding the ineffectiveness of the World Bank Group's approach concerning retaliation against people who speak up against projects or participate in complaint processes. 

Among these, the release of Human Rights Watch's "At Your Own Risk" Report, highlighted key cases. The challenges set out in the report resonated with us, and we set out to counteract the issue of threats and reprisals as a challenge in World Bank Group operations.

Our draft Approach was first released during the WBG/IMF 2016 Spring Meetings. We actively solicited feedback to the process and approach. During the public consultation process, we received inputs and feedback from about 20 NGOs focused on human rights and international accountability, as well as from representatives of UN human rights and development bodies, and expert academics. These bodies include Accountability Counsel, the Center for International Environmental Law (CIEL), Front Line Defenders, the Office of the United Nations High Commissioner for Human Rights (OHCHR), and Themis Research. Additionally, our teams discussed the new Approach with IFC management and shared it with the World Bank Group President before it was released and finalized. 

The finalized Approach benefited greatly from the substantial inputs received during this consultation phase. Our approach is constantly adapting to the needs and methods that suit the people and communities most affected.
Threats & Reprisals Data
15%
of complaints received report concerns about threats and reprisals
102
people have been assisted in addressing concerns to threats and reprisals 
4
active cases have complainants that have expressed concerns about threats and reprisals