Events
CAO co-Organizes 18th IAMnet Annual Meeting
01 Oct 2021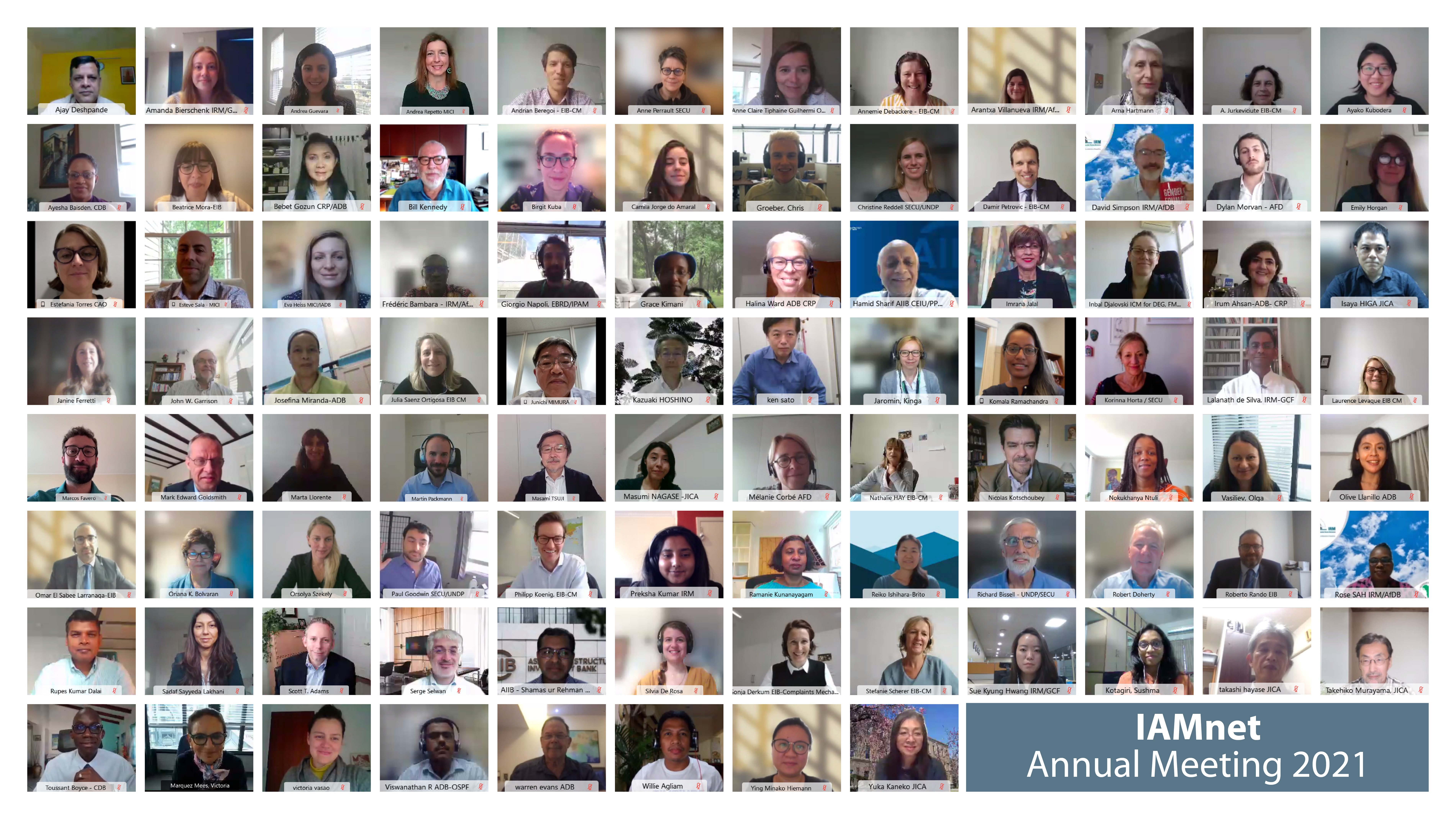 A record number of over 120 practitioners attended the 18th Annual Meeting of the Network of Independent Accountability Mechanisms (IAMnet), which took place virtually from Sept. 27 to 30. The event was co-organized by the Complaints Mechanism of the European Investment Bank (EIB), with support from CAO—the current Secretariat of the IAMnet. The participants represented 19 independent accountability mechanisms (IAMs) of multilateral and bilateral development banks from around the world, including Africa, Asia, Europe, and the Americas.
A roundtable with civil society organizations (CSOs) was held on day three of the Annual Meeting, to facilitate open conversations and knowledge exchange between IAMnet members and civil society representatives. More than 80 participants representing 50 international, regional and national civil society organizations attended. The round table addressed some very important questions, such as: how CSOs and IAMs have adapted their practices and approaches in response to COVID-19 impacts, what challenges IAMs and CSOs are experiencing in situations of restricted civic spaces, and how IAMs and CSOs are addressing challenges for marginalized populations, in particular women and girls.
The IAMnet is a partnership of dedicated practitioners who build institutional capacity on accountability and compliance for improved corporate governance and development impact. Learn more about IAMnet.